M

y brofurs gots some bubbles from da store and brought dem home to pway wif dem. And I gots to pway wiff dem too! Da brofurs would blow and dese bubbles would come out! I was running awound chasing dem!
Brofur RW and Me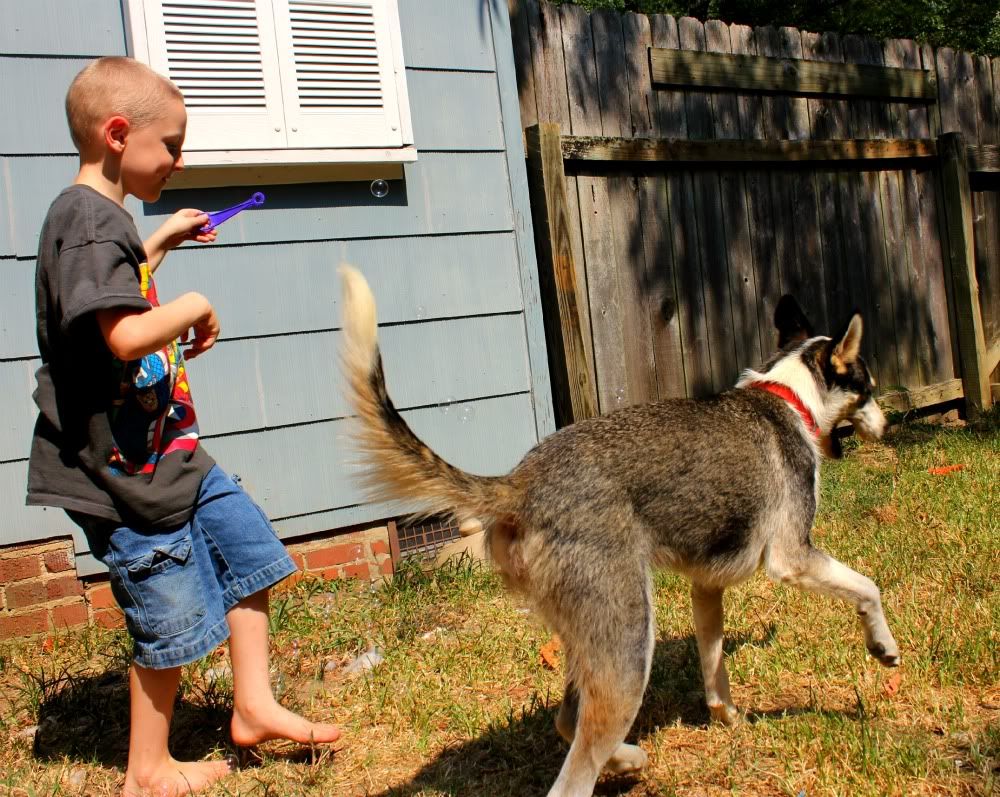 Me chasing da bubbles

Den, my biggest brofur blew da biggest bubble EVER! It was bigger den my head!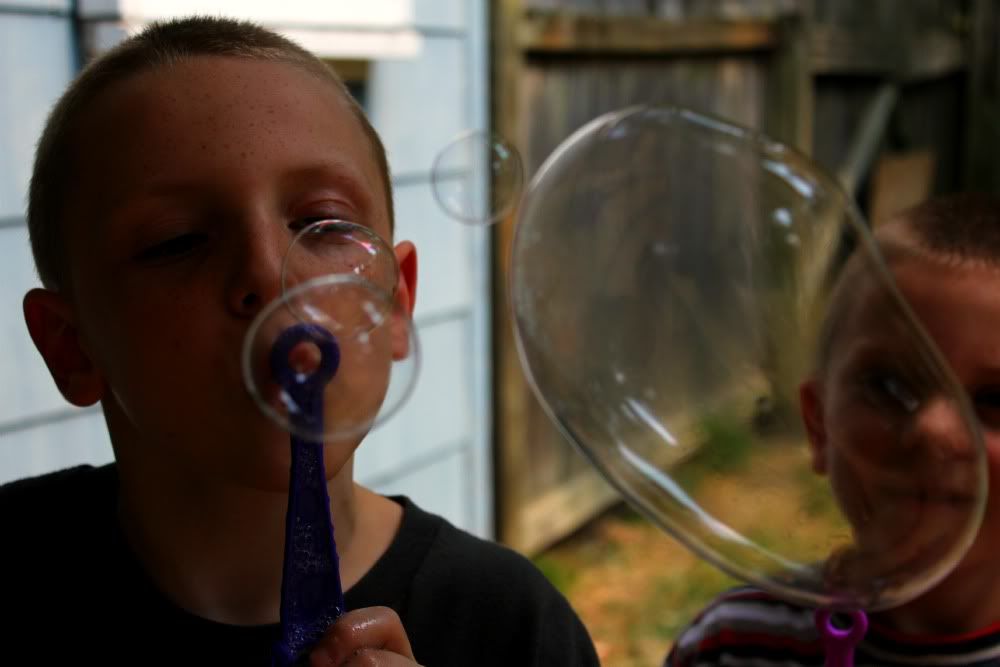 BIGGEST BUBBLE EVER!

It was a wot of fun! :D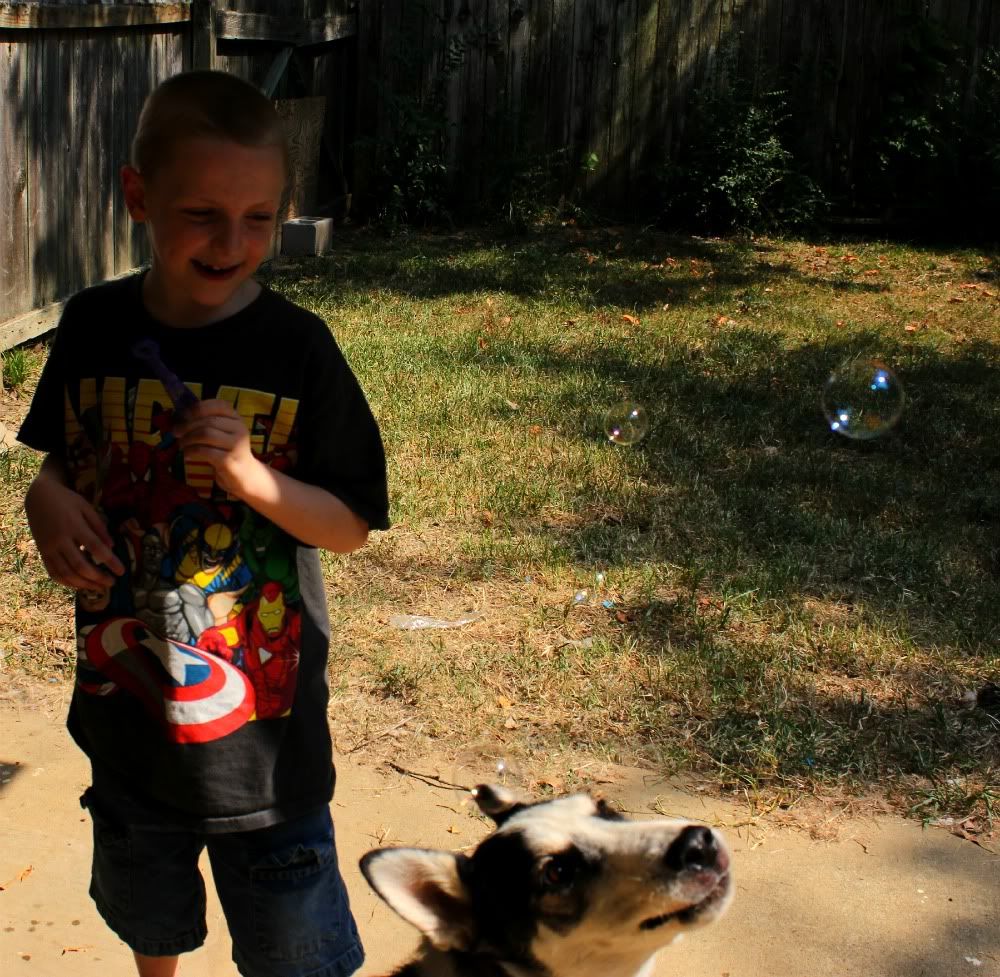 Pwetty Bubbles
~ Colossus