So, my great, sweet furiend

Pepper

(from Dogster)

wroted me a peemail saying to keep my nose to the mailbox. This got my tail wagging, but I tried not to show how excited I really was...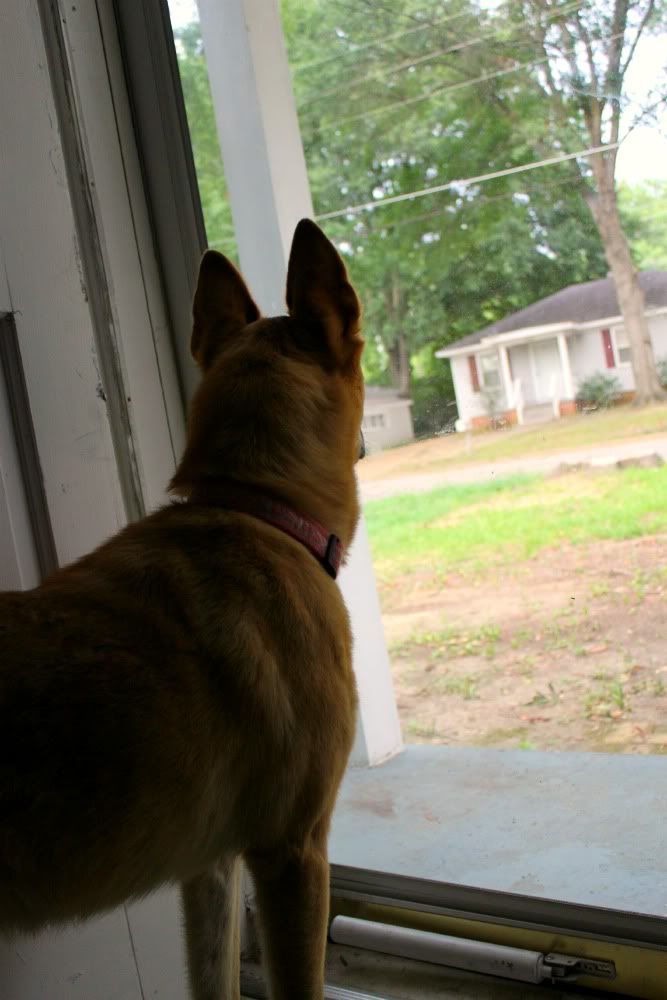 Where oh where is the mailman??

But finally, this morning, Momma came in the house from checking the mail and had a box for me!

Yay! It came!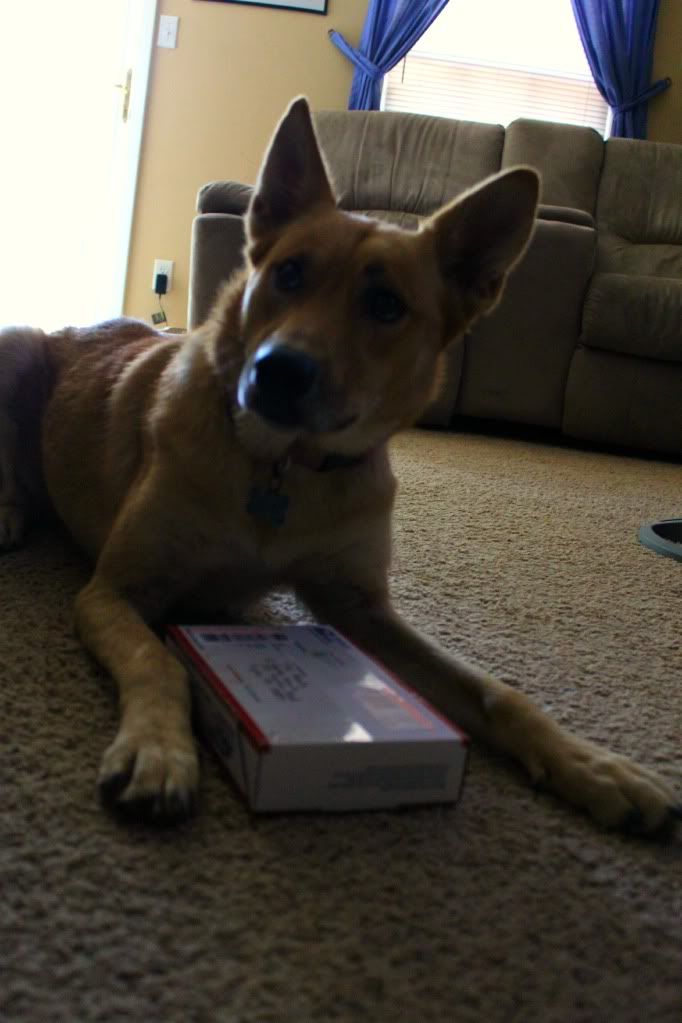 What do you mean you need pictures? Can't I open it now??

I patiently waited for momma to open the box (yeah right.. I sniffed it, and could smell Pepper AND a yummy treat.. you know I was Woo-Wooing for her to HURRY UP MOMMA!!!

Look what was in my box!!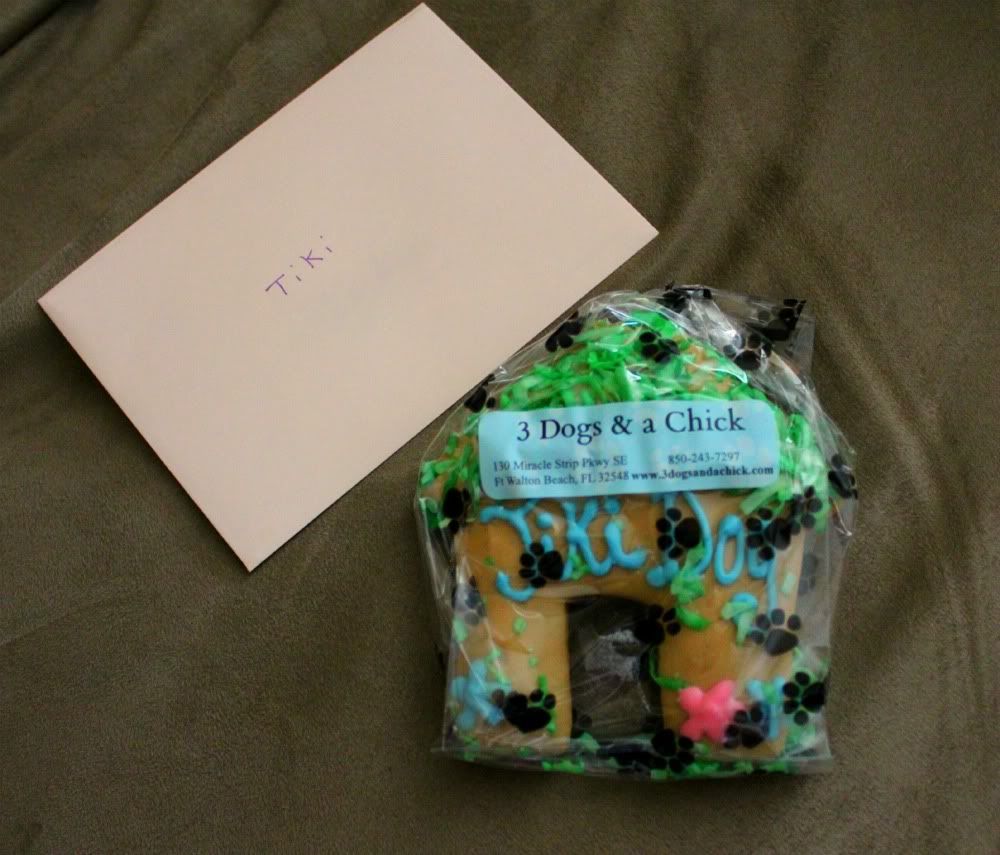 I got a present!

And again, Momma made me Sit and Leave It.. *grump* She needed pictures she said.. plus, she said it would be rude to eat my present before I read the very pretty card that had come with it.. so we opened the card (while I kept the cookie in my sight from the corner of my eye...)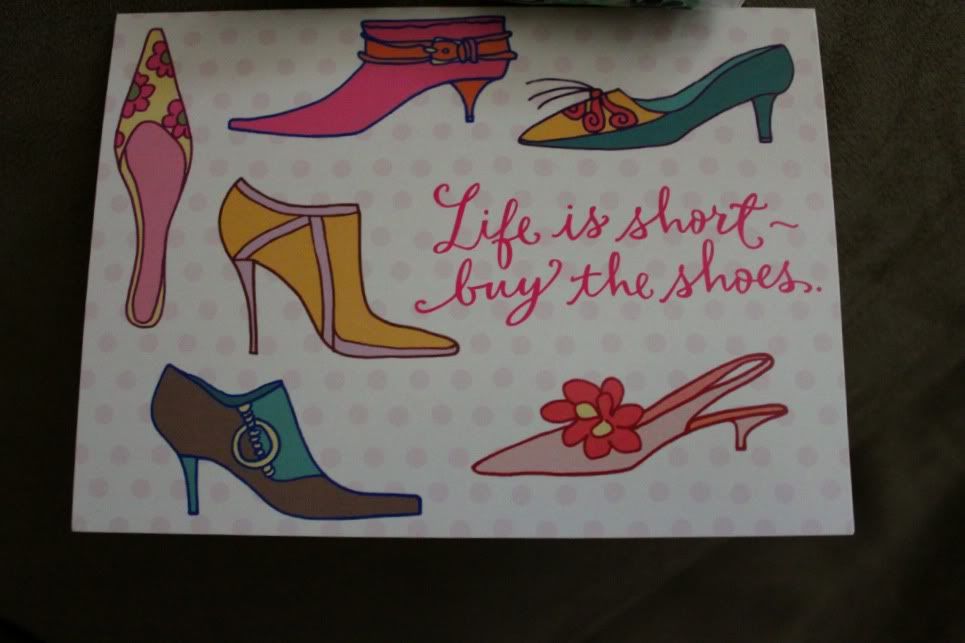 My pretty card

BOL! Momma loves that card! :D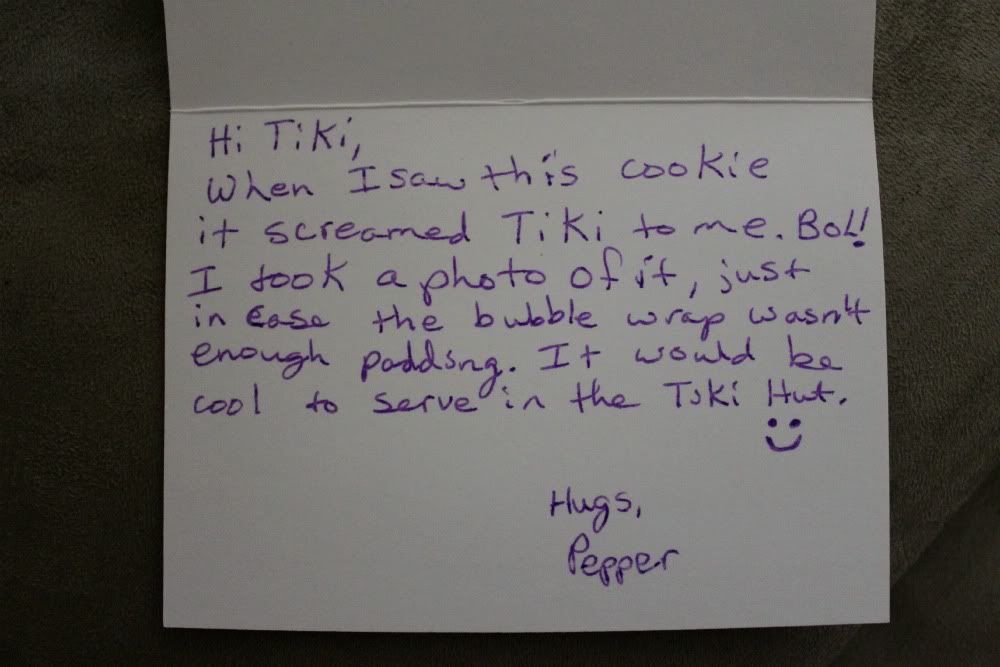 Sweet Message from Pepper

Then I got to sniff and read my card :)

Me with my pretty card

FINALLY Momma took my cookie out of it's wrapper... but again, told me to Sit and Leave It. Hrmph.. I was starting to think that Momma was going to try to keep my cookie for herself!

My Tiki Hut Dog Cookie!

BOL! This is probably the best cookie I'd ever seen! And Pepper was right, it TOTALLY fit me! :D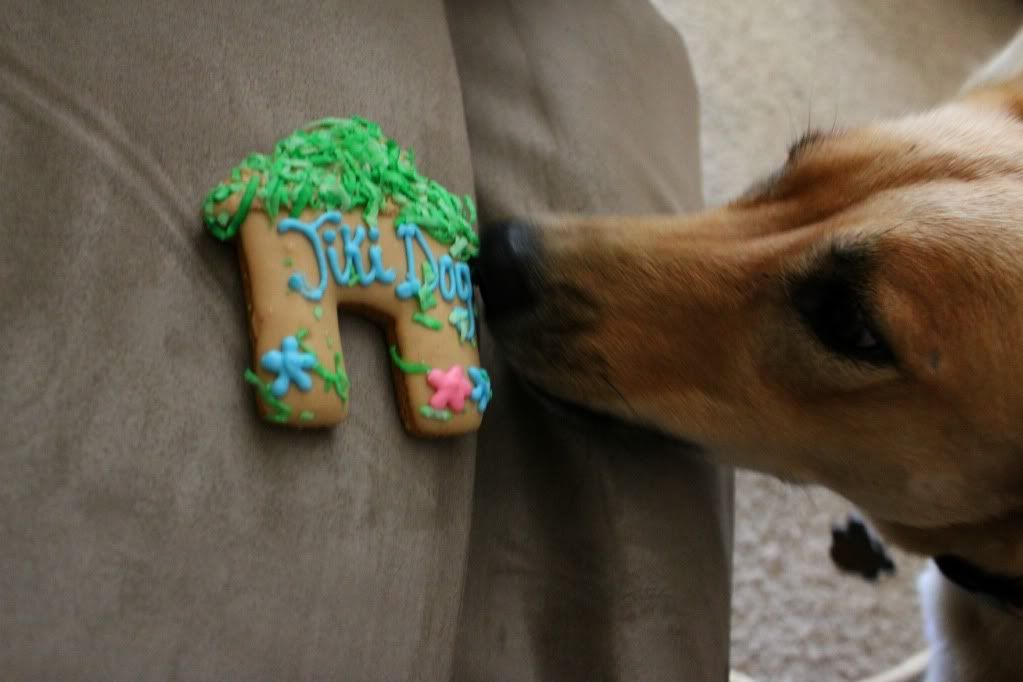 Sniffing, but not touching yet...

Holding.. although I kept scooting closer and closer.. but still holding...

And then...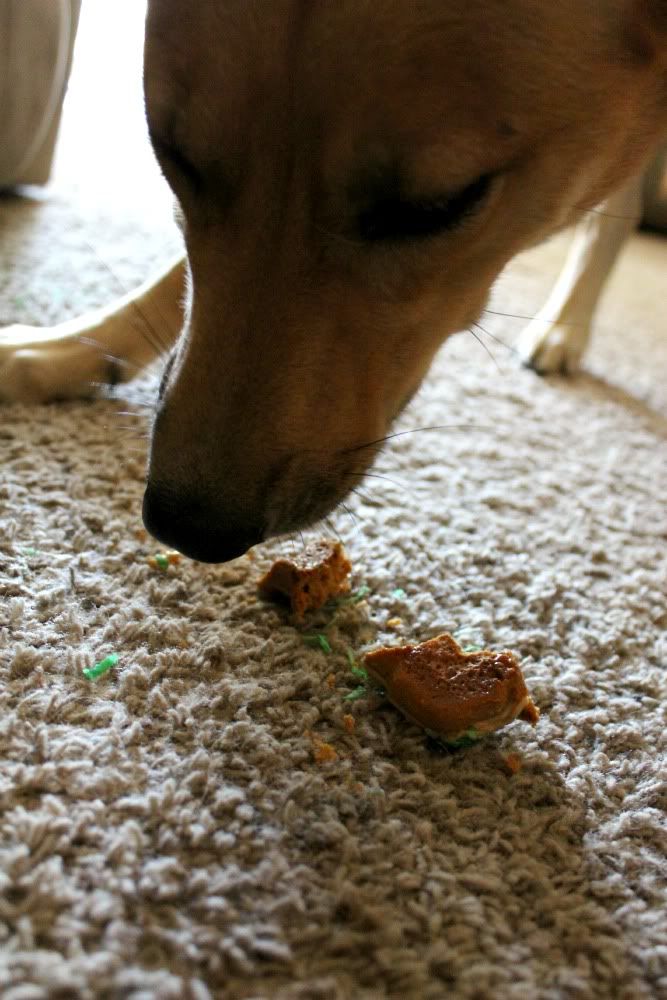 FINALLY!!

Woohoo!! Momma finally gave the OK command and I could eat it! :D It was sooo yummy!!

Thanks again Pepper! You are one of the greatest pals!! :D
~Tiki